Stage Six
Making
Making is where you will find the famed 'Goodyear-welting' stitching machines. As the first shoe factory this side of the Atlantic, to install the latest version of a welt sewing machine (c1910), the ever industrious Messrs. Crockett & Jones were able to scale up production to 600 pairs per day.
In The Making
A short video of the Making Room shows Paul, adding the cork filler, John on rough-rounding and Paul and David on sole stitching.
GOODYEAR-WELTED SHOES
An important process in this department is 'Welt Sewing' where the operative stitches the welt (a strip of leather) to the rib that has been attached to the insoles. The welt is a key element in the Goodyear-welted process. The bottoms of the shoes are filled with cork and wooden shanks are inserted to provide support beneath the insoles. The soles are then stitched to the welt. This method allows for the soles to be removed for repair without affecting the uppers. After the soles have been attached the shoes undergo a process called 'Bottom Levelling', which rounds the soles to the shape of the last.
TESTED BY TIME
Time honoured tradition can be especially appreciated throughout the Making Department. Some of the most recognisable operations can be found here, with the majority having remained the same for more than 100 years – Lasting, Welting, Rough-Rounding, Sole Stitching. The traditions of high quality makers like Crockett & Jones have proudly stood the test of time and there is no better place to absorb this than in the Making Room.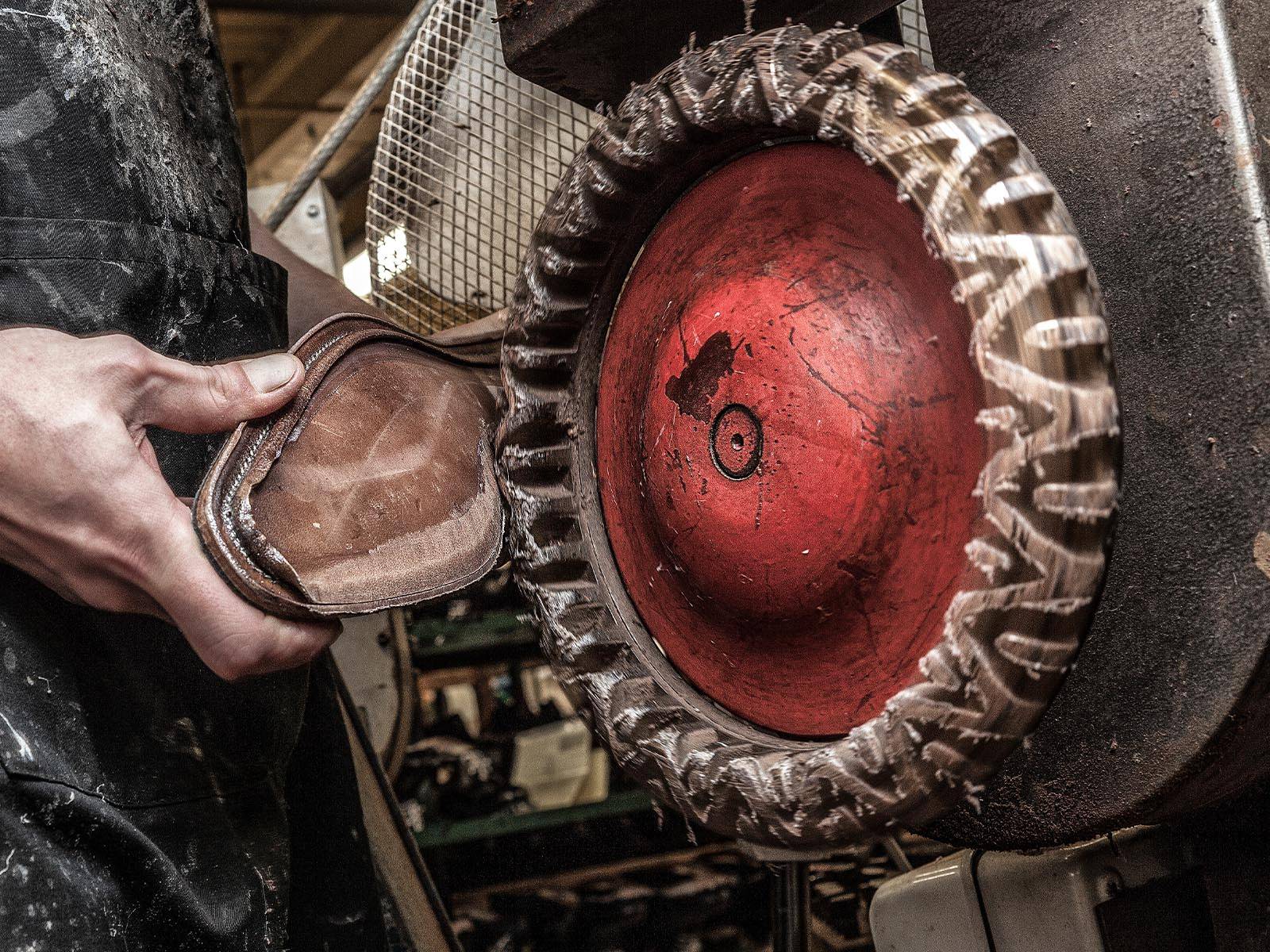 NAMESAKE
Over the years, Crockett & Jones has become synonymous with producing high quality 'Goodyear-welted' footwear. Specialising in this construction type has enabled the company to hone their skills and knowhow. Crockett & Jones are continually developing new styles, using new upper materials and soles. The Goodyear-welted construction method ensures strength and reparability are always integral features of our footwear.