Firstly, this could not have come at a more inconvenient time for Crockett & Jones as we continue to trade beyond expectations in 2023. The factory is peddling hard to keep up with demand as our stores return to pre-covid sales. Something that is not achievable without your continued support.
Fortunately, just a short walk down the road, our flagship store at 92 Jermyn Street continues to lead our retail fleet from the front. With a bolstered stock and expert staff from 69, Crockett & Jones are well placed to remain as a premiere retailer of high quality footwear on Jermyn Street.
However, the original store will always hold a special place in our hearts, none more so than for Jonathan (Jones) and the staff and management (custodians) of 'JS1' over the last 26 years. This Gentleman's Club like space changed the future of Crockett & Jones forever, and it feels like we are having to say goodbye to an old friend.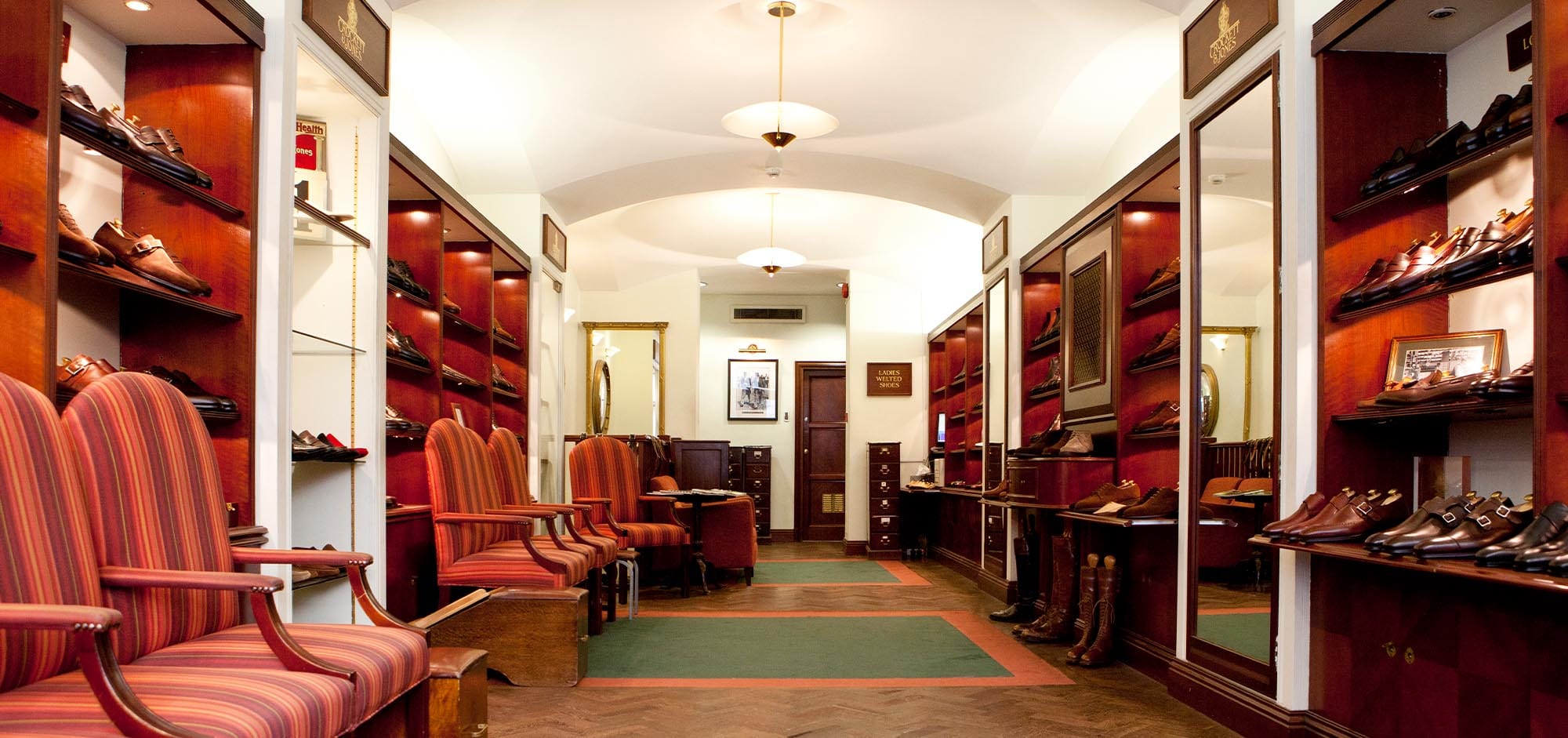 Certain that our customers, who often pop in to kindly say "hello", will have similarly mixed emotions. To those who have adored the space as much as we have, please know that our hands were tied. The Landlords of this beautifully traditional retail store required the space for other uses and our lease had come to an end. They were unwilling to renew our lease, so we had no choice but to look to the future, and look to the future we will.
Retailing in 69 was sometimes a challenge. A frustratingly tight stock room, stairs that required mountain goat-like nimbleness and lighting that had a mind of its own. The space was overdue a refit, with nostalgia possibly getting in the way… Customers enjoyed the intimacy of JS1, so we held onto the essence of what the store was from day one. This will not be forgotten.
All in all, Crockett & Jones is busy. After bouncing back, beyond expectations, from a tough period during the pandemic, this is but another hurdle that we are well equipped to handle with the full force of pragmatic optimism. Crockett & Jones remains an English manufacturer and retailer, who places great emphasis on quality and service.
The essence and memories of 69 Jermyn Street will always be remembered. Watch this space…