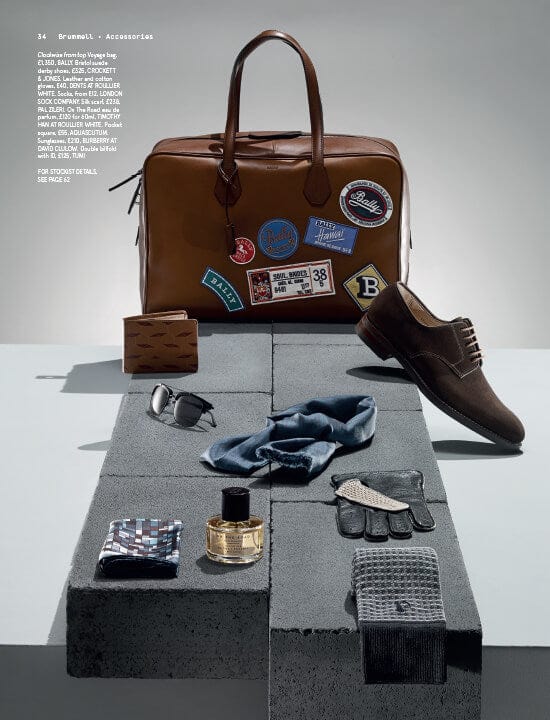 Brummell Magazine February 2016
Brummell Magazine February 2016 issue showcasing Crockett & Jones' plain fronted derby shoe Bristol in Dark Brown Suede as part of their 'Adventure, Icons and Odysseys' feature. Also featured is Winston in Chestnut Calf.
Bristol, a plain fronted five eyelet derby shoe with contrast stitching, made from the finest suede and City rubber soles on the new, round toe, 377 last. From the Men's Main Collection.
Winston, a Balmoral monk style with a single buckle for added Hand Grade refinement. Made from the finest calf leather and single leather bark tanned soles for the Men's Hand Grade Collection.
*Styles may be seasonal and therefore availability can be restricted to a current season.
Get the look
Chestnut Antique Calf